Therapeutic adjustable beds
It's About Time You Get the Comfort, Health, and Quality of Life that you DESERVE...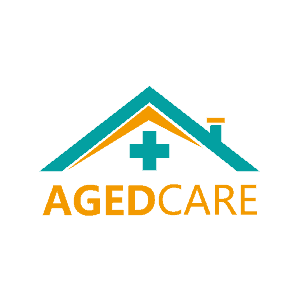 We service Home Care Package and Aged Care and ready to deliver!
Reason's to love Solace Sleep:
And because we are so confident you will love our adjustable bed, we are prepared to let you test it for
Free Home Trial, and Low Cost Rental Program.
If you are an Occupational Therapist, Doctor, Rehabilitation Specialists or an Allied Health Professional, you can HELP YOUR CLIENTS!
Please help your clients and save them money so they can spread their health funding and resources more broadly. We are an Australian owned business and we want fairness in healthcare for every person who has an important need.
Solace Sleep Adjustable Beds are listed on the Australian Register of Therapeutic Goods (ARTG) as a Class I Medical Device (TGA). We also use the highest quality OKIN German Brand motors in all our beds.
Contact us so we can learn more on how to help your clients get the best care they deserve.
Why is Solace Adjustable Bed the Right Bed for You?
Solace Sleep products are designed to give you the best contouring, supportive and comfortable sleep. We boost your sleep hours with responsive pocket spring technology, cooling fabrics and foams to reduce heat from your body and flexible foundations to adjust your sleep position.
And there's more to our adjustable beds than a good night sleep. It also helps alleviate multiple types of pain and provides other health benefits like:
You already know you are ready to get an adjustable bed...
You have done the research, know it's benefits and just looking to have the best deal you can get...
WHY PAY MORE for the best night's sleep?
WHY PAY MORE when you need to improve your health?
WHY PAY MORE WHEN WE ARE FIGHTING FOR FAIRNESS AS NOT EVERYONE CAN SPEND THOUSANDS ON HEALTH AND SLEEP!
Compare our prices and products before buying from leading mattress and mobility store retailers like Snooze, Bedshed, Harvey Norman, Forty Winks, Sleep Doctor, Sleep Electric, Niagara Therapy, Revitalife, plus all the others,
 you can save yourself

$$$

 coming to us Factory Direct so we are
cutting out the middle man
and it's like the profit goes to YOU instead!
Step 1. Choose your Adjustable Base
STEP 2. CHOOSE YOUR MATTRESS
Mattress Designed to Make Your Nights More Comfortable
From a Company that Truly Cares
We Deliver and Install All Over Australia