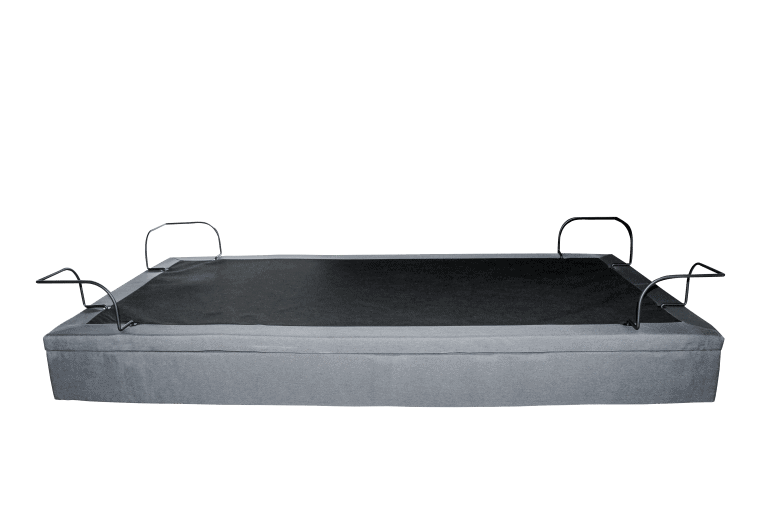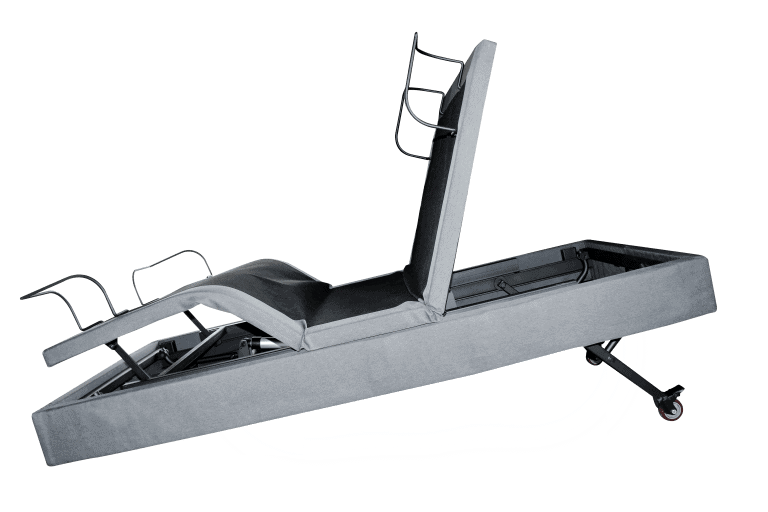 Long Single 92 x 203cm
King Single 106 x 203cm
Long Double 137 x 203cm
Queen 153 x 203cm
King (Full King / Dual King) 184 x 203cm
Super King 212 x 203cm

We are all about our customers' needs
Why Choose the Transfermaster 1000?
The Transfermaster 1000 is a full-featured 5 function "Hi-Care" adjustable bed. The Transfermaster 1000 provides the user and/or caregivers with a complete customisable sleep system that can profile the position of the bed through a risk-free wireless remote.
The Transfermaster 1000 is capable of adjusting bed into the high/low, the head/foot, the Trendelenburg/reverse and cardiac chair positions. Excellent under bed clearance that is perfect for hoist and super low height for easy self-transfer.
The Transfermaster 1000 comes with an under bed safety light, 2 customisable memory positions built into a wireless remote and finally has an inbuilt semi-fowler hospital position to help profile the body into the best pressure relief position.
Designed with the user & caregiver in mind
We only use the highest quality materials & Componentry
We stand behind our beds with a 10 Year Guarantee
safe, reliable & designed for comfort
We only use high quality german okin motors
Okin is the world's leading provider of drive technology for comfort beds. Covering the entire product range for adjustable comfort beds that can be used in mid-range to high-end applications.
Our remotes are wireless. Meaning they are not posing a tripping hazard. We have more features built right into the remote:
Our Medical Range has been developed and designed with the end user and the carer in mind. We work closely with health professionals to ensure we deliver the best products and support at a great price.
Our HiCare Range Best Seller
Solace Sleep new Transfermaster 1000 Adjustable Bed – this product is focused on people that are self-transferring into bed
Therapeutic sleep with the best OKIN German brand motor
Endless possibilities for sleeping positions, take your sleep to the next level.
Hospital functions with a stylish 'In-Home' appeal
Vertical lift action to help with in-home care and help getting in and out of bed
2 Motor Individual Head and Feet Adjustment
Get comfort and functionality to help protect your health and body
You might also like these products